ABOUT THIS EVENT
When: Monday, April 10, 2023 | 5pm – 6:30pm PST / 8pm – 9:30PM EST
Where: ONLINE – Zoom Webinar
Cost: FREE – RSVP to secure your spot.
Join us on Monday, April 10th for an online Socality x Canon Creator Lab workshop and Q&A with creator Chelsea Yamase (aka @chelseakauai) as she shares her insights into building a dynamic personal brand, engaging with and growing an audience, and creating meaningful and inspiring work. Chelsea will be sharing some of the lessons she's learned on her journey to building a successful business and creating content around her passions and interests, offering practical advice for you to do the same.
This session will cover themes including but not limited to:
Personal branding – Understanding brand positioning, identifying core values, client mapping, and more.
Things EVERY creator should be implementing – understanding the power of newsletters / email capture, repurposing content across platforms, outsourcing, diversifying income, & understanding that business is just your ability to provide value to people.
Building strong client relationships – how to increase your odds of getting rehired.
Q&A Session
& more
This workshop will offer the combination of a live panel workshop session with our instructors and a Q&A portion.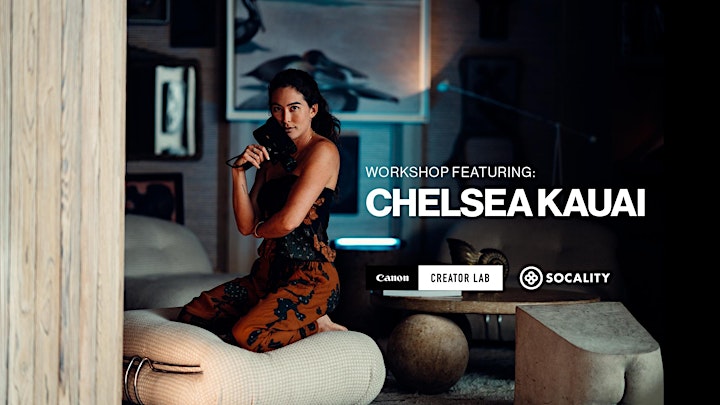 About Chelsea Yamase:
Chelsea Yamase, aka @chelseakauai is a Hawaii-born creative who travels the world photographing, hiking, freediving, and seeking extraordinary experiences all through a lens of mindfulness and self-growth.
She has been a full-time creator for the last six years working with leading brands such as Canon USA, Raybans, DJI, and Adobe Lightroom & has been featured in Forbes and Women's Health. Chelsea is known for her vulnerability and unique storytelling in her writing. She is in the pursuit of making the most of the mind and body.
You can find Chelsea on Instagram or learn more on her website.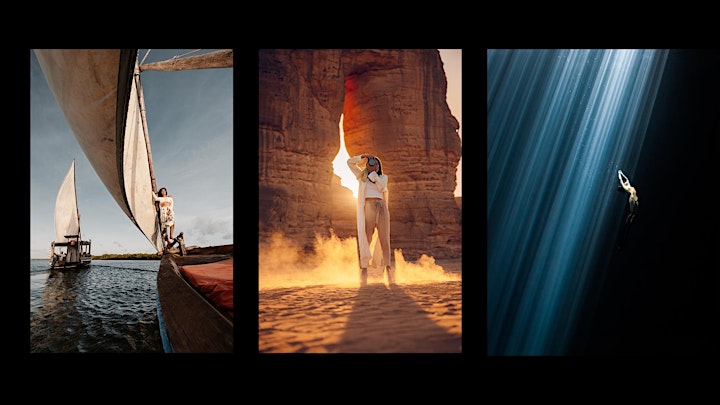 Who's this workshop for?
This workshop will be valuable for creators of all types looking to build their personal brands, grow their creative businesses, and create more of what they love. Whether you're a photographer, videographer, digital creator, model, blogger, or just getting started on your creative journey, these workshops provide an opportunity to connect with others in the community and learn something at the same time.  
—
Any further details will continue to be updated and communicated as we get closer to the workshop. RSVP to secure your spot.