ABOUT THIS EVENT
WHEN: Wednesday November 9, 2022 | 5pm PST / 8pm EST
WHERE: ONLINE – Zoom Webinar
COST: FREE – Register to secure your spot.
Join us on Wednesday, November 9th for an online Socality x Canon Creator Lab workshop with instruction from editorial, fashion, and commercial photographer Pam Lau as she teaches an "in the field" workshop on Art Direction & Brand Photography captured in studio.

This webinar continues a series of "in the field" online workshops combining a fully produced experience with Pam Lau as she shoots in studio while also offering you direct access to Pam after the workshop via a live Q&A session. In this workshop, Pam will be walking you through her approach to working with brands and commercial clients on a limited budgets and without a large team.
You'll get a chance to watch Pam walk through her art direction and brand photography process as she takes you with her 'in the field' to demonstrate how to take a concept from idea to execution using practical, hands-on examples.
This workshop will cover a variety of concepts including:
How to work directly with clients when there's no agency as an intermediary and you're expected to lead the vision and bring your expertise
How to assume multiple roles (ie. art director, producer, casting director, and stylist) when you don't have the budget to bring on an extensive team
How to be scrappy, utilizing backwards creation and your existing resources to bring a concept to life
Client consultation; important questions to ask and factors to consider, tips for negotiation
Pitching a concept to a client through researching how visual style can align with their brand
Pam's approach and creative process to adapting on the fly during shoot day
Tips for directing and coaching your subjects and models to achieve the results you're looking for
Q&A session
This workshop will include a combination of an in the field workshop from Pam Lau followed by a live Q&A portion where you'll have the chance to have Pam answer your questions.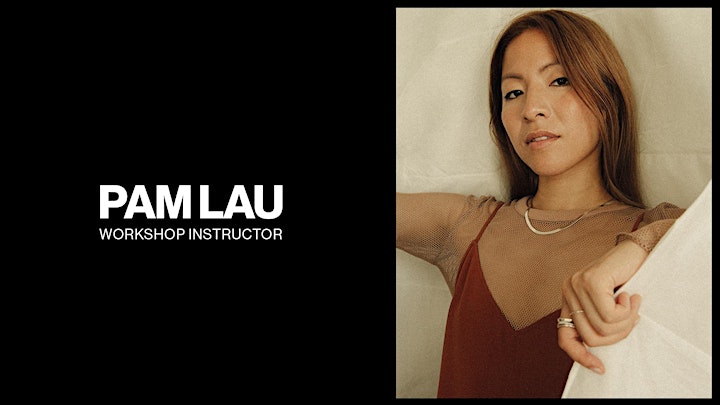 About Pam Lau:
Pam Lau is a photographer and educator based in Toronto and Montréal. Recipient of the Applied Arts Young Blood Photography Award and named a photographer to watch in a 500px spotlight on Asian Heritage Month. Co-founder of Ecru; a grassroots educational initiative for those facing cultural, financial, and institutional barriers to entering creative industries. Past clients include PUMA, American Express, General Motors, Microsoft, Shopify, VICE, Refinery29. Ambassador for Canon Canada.
To see more of Pam's work you can find her on Instagram and check out her website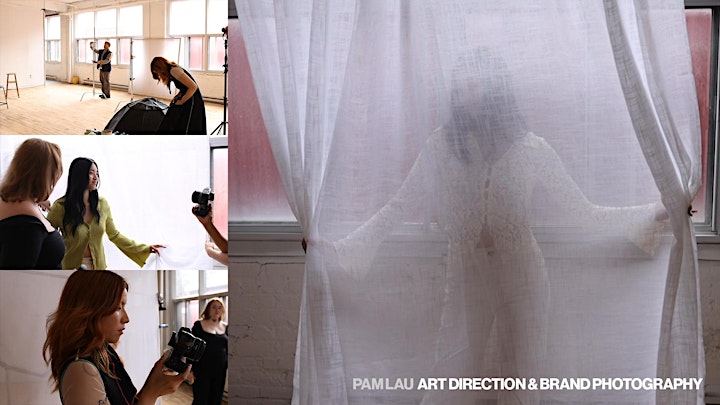 Who's this workshop for?
Emerging visual artists. Samples discussed focus on photography, however the business practices covered are applicable to multiple disciplines
Current freelancers in adjacent fields such as wedding or events interested in taking on more commercial work
Full-time visual arts workers wanting to transition to freelancing
Digital creators looking to tighten up their pitch for brand partnerships
This workshop will be valuable for anyone looking to take their photography to another level, specifically as it relates to brand photography, editorial, commercial, and fashion. Whether you're a photographer, videographer, digital creator, model, blogger, or just getting started on your creative journey, these workshops provide an opportunity to connect with others in the community and learn something at the same time.  
—
Any further details will continue to be updated and communicated as we get closer to the workshop. RSVP to secure your spot.