ABOUT THIS EVENT
WHEN: Wednesday June 15, 2022 | 5pm PST / 8pm EST
WHERE: ONLINE – Zoom Webinar
COST: FREE – Register to secure your spot.
Join us on Wednesday, June 15th for an online Socality x Canon Creator Lab workshop with instruction from photographer and creative director Alen Palander (@alenpalander) as he teaches an "in the field" workshop on Automotive Photography captured on location in the Canadian Rockies.

This workshop continues a series of "in the field" online workshops combining a fully produced workshop with Alen as he shoots on location while also offering you direct access to Alen after the workshop via a live Q&A session. You'll get a chance to watch Alen walk through his process for capturing dynamic automotive, commercial, and lifestyle imagery and much more as he takes you with him in the field to demonstrate the concepts being taught using practical, hands-on examples.
This workshop will cover a variety of concepts including:
A full behind-the-scenes look at Alen's automotive photography process in both a city and mountain environment.
Pre-production & planning – locations, lighting, and preparation.
Techniques for capturing movement and motion and showing performance.
Building your shot list and go-to angles and compositions to tell a cohesive story.
Working with talent and subjects to elevate the narrative.
The practical tools, gear, and techniques Alen uses to capture commercial automotive and lifestyle imagery.
Q&A session
This workshop will include a combination of an in the field workshop from Alen Palander and a live Q&A portion where you'll have the chance to have Alen answer your questions.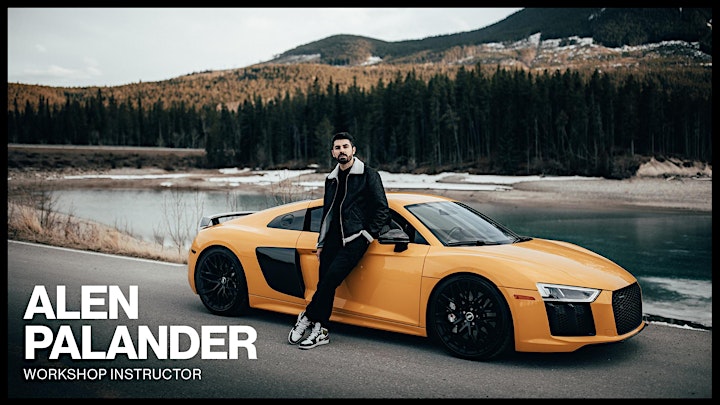 About Alen Palander:
Alen Palander is a Toronto-based Creative Director and Photographer. Throughout his education and work life in Urban Design and Architecture, Alen dabbled in photography and filmmaking as a hobby, with no formal training in the field. Amassing a fan base in the hundreds of thousands worldwide, Alen's brand and social media platforms grew, new and exciting opportunities began to unfold, and he quickly realized that his hobby had become his livelihood. Alen now works with some of the world's largest brands including Mercedes-Benz, F1, BOSS, Air Canada, and more while also running his production company, Palander Studios Inc.
Alen draws much of his inspiration for his visual pieces from architecture, design, and travel to distant locales. With the propensity to pick up the camera and capture the world at a moment's notice, his lust for creating propels his perspective and represents something much bigger as he continues to seek the extraordinary in the ordinary.
To see more of Alen's work you can find him on Instagram and YouTube or head over to his website at www.alenpalander.com.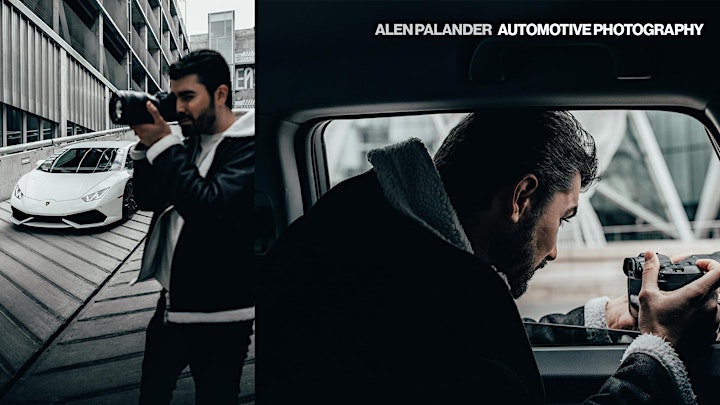 Who's this workshop for?
This workshop will be valuable for anyone looking to take their photography to another level, specifically as it relates to automotive, commercial, and lifestyle imagery. Whether you're a photographer, videographer, digital creator, model, blogger, or just getting started on your creative journey, these workshops provide an opportunity to connect with others in the community and learn something at the same time.  
—
Any further details will continue to be updated and communicated as we get closer to the workshop. RSVP to secure your spot.