ABOUT THIS EVENT
When: Monday, December 4th | 6:00PM – 9:00PM
Where: Studio Bell – National Music Centre – 850 4 St. SE, Calgary, AB T2G 1R1
Cost: Cover charge of $15, which includes light refreshments.
We are thrilled to announce a Calgary Creative Experience with an exclusive screening of "Along the Way", a short film by Canon ambassador Garrett King at Studio Bell. Join us for a special opportunity to connect with the Calgary creative community brought to you by Socality and Canon Creator Lab.
This private event will provide a unique occasion to explore, capture, and create within Studio Bell while it is closed to the public. We'll have a number of styled subjects on site to provide a variety of unique creative opportunities. We'll end the evening with remarks from Garrett King followed by a 30-minute film screening of "Along the Way."
Participants will also have access to Canon gear through the Canon Creator Lab program, with a variety of mirrorless bodies and the latest lenses available for trial. Gear is available to reserve in advance using our reservation system. Follow the link in your ticket confirmation email to make a gear reservation. A limited amount of gear will also be available for walk up booking on a first come, first serve basis.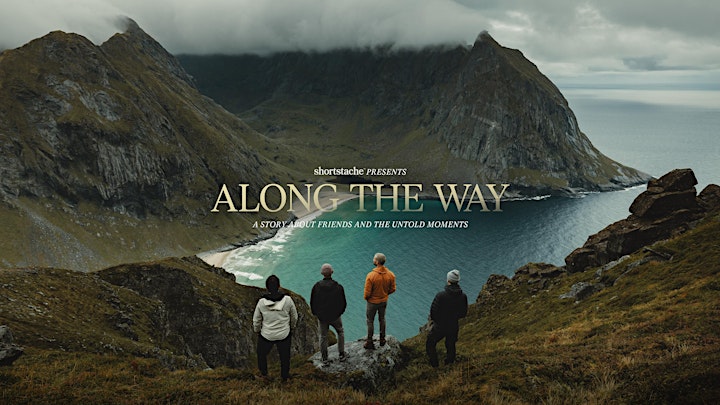 About "Along the Way" a short film by Garrett King
Along the Way documents and follows the lives of four filmmakers and photographers as they venture through Norway, discovering the country's breathtaking landscapes while rediscovering life's purpose and moments that matter.
A story of friendship that brings to light conversations around vulnerability, connection and finding balance. Along the Way poses the question "are we doing enough?", while finding answers through deep conversation about fulfillment and leaning on the relationships that matter most.
ABOUT THE TEAM-
For the last 10 years, Garrett King, aka "shortstache" has taken his unique approach to storytelling, and passion for color theory, design, and photography to build a highly engaged global audience and formidable personal brand.
In his first feature short film, he invites audiences to join in on a journey of connection, importance of friendship, and navigating life's ups, downs, and everything in between. This film not only celebrates a prominent adventure for Garrett, but an exciting new achievement in his film career, signifying what is to come for the shortstache brand.
Garrett is joined by his friends and prominent filmmakers + creators, RJ Bruni, Cas Sheridan, and Adrian Narvaez. Together, this crew and their individual expertise bring a special creative perspective to the film, and most importantly, outlook on life and noteworthy moments along the way.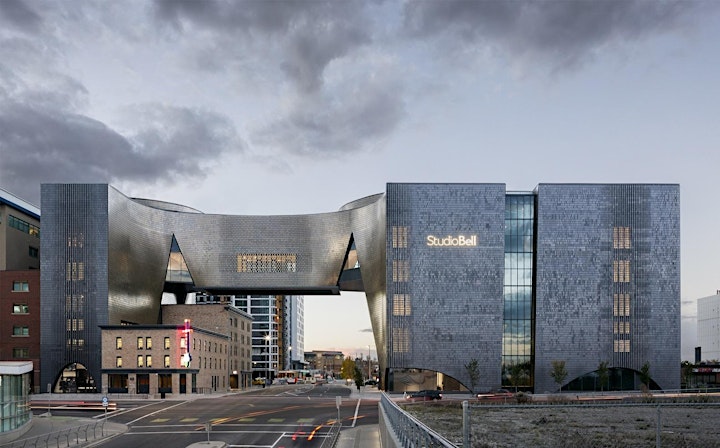 About Studio Bell | National Music Centre:
At once a performance hall, recording facility, broadcast studio, live music venue, and museum, Studio Bell is the first facility of its kind in North America.
Rising in nine subtly curved and interlocking towers, and clad in glazed terra cotta, the 160,000 square foot building designed by Allied Works Architecture references acoustic vessels, while providing sweeping views of the Bow River and surrounding cityscape. The complex also incorporates the revitalized King Edward Hotel, one of Calgary's oldest buildings and a legendary blues club.
Who's the event for?
Whether your interest lies in photography, video, social media, design, or another creative discipline, these events are inclusive and open to everyone, regardless if you're just starting out on your creative journey or have been in the industry for years.
This event will be great for anyone looking to:
Expand their creative network and meet others in the creative industry and community in Calgary and beyond.
Capture images / video in and around Studio Bell in a fun and social atmosphere.
Learn from other creatives and Canon Ambassadors on site.
Try out a variety of Canon gear, including mirrorless bodies and lenses.
More details will continue to be updated and communicated as we get closer to the event. RSVP to secure your spot.