ABOUT THIS EVENT
WHEN: Monday September 12, 2022 | 5pm PST / 8pm EST
WHERE: ONLINE – Zoom Webinar
COST: FREE – Register to secure your spot.
Join us on Monday, September 12th for an online Socality x Canon Creator Lab workshop with instruction from filmmaker and YouTuber Sam Newton (@samnewton) as he teaches a workshop empowering you to create the videos you're proud of and make a living while doing it. Sam is a travel filmmaker who has carved out a niche of his own blending his knack for humour with creativity to create engaging visuals for both his audience and commercial clients. In this workshop, Sam will be sharing his process for finding your style in a copy & paste world, how to build a powerful yet authentic network of people, how to monetize the projects you want to work on, and much more.
This workshop will cover a variety of themes including:
Sam's story and background in getting into filmmaking and YouTube
Finding and developing your unique style
A closer look at Sam's creative process and approach
Lessons and keys to network and community building
$$$ – Monetizing and getting paid for the projects YOU want to work on
The gear, workflow, and tools he uses to execute his projects at a high level
Q&A Session and more
This workshop will offer the combination of a live online workshop presentation with Sam and a Q&A portion.
Note: a recording will be provided via email to everyone who signs up if you're unable to attend live.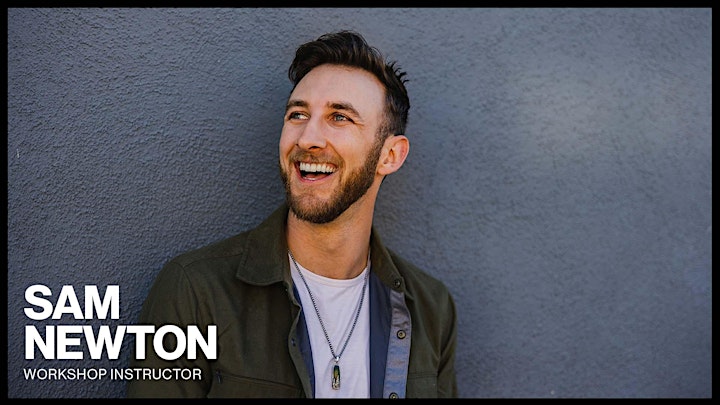 About Sam Newton:
Sam Newton is a 28 year old Canon USA Ambassador (part of the Canon Co-Lab team) and travel filmmaker who has built a career off of creating travel films on YouTube. 
Known for his funny antics like wearing turtlenecks and calling out the cliches of the travel community, Sam uses a unique blend of humour and cinematography to prove to people that being original will always beat out following trends and copy-pasting work for the algorithm.
To see more of Sam's work you can find him on Instagram and YouTube.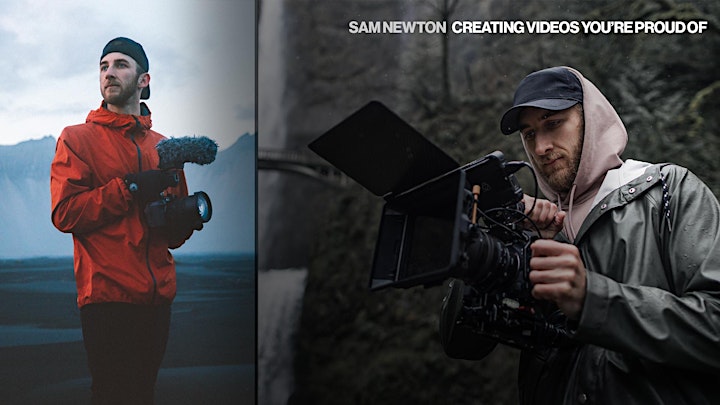 Who's this workshop for?
This workshop will be valuable for anyone looking to take their filmmaking, creativity, and cinematography to another level. Whether you're a photographer, videographer, digital creator, model, blogger, or just getting started on your creative journey, these workshops provide an opportunity to connect with others in the community and learn something at the same time.  
—
Any further details will continue to be updated and communicated as we get closer to the workshop. RSVP to secure your spot.