ABOUT THIS EVENT
WHEN: Monday, May 15, 2023 | 5pm PST / 6pm MST / 8pm EST
WHERE: ONLINE – Zoom Webinar
COST: FREE – Register to secure your spot.
Join us on Monday, May 15th for an online Socality x Canon Creator Lab workshop with instruction from wedding and couple photographer Nicole Ashley as she teaches an "in the field" workshop designed to help photographers personalize and make the most of a wedding day.

This webinar continues a series of "In The Field" online workshops combining a fully produced video with Nicole Ashley while also offering you direct access to Nicole after the workshop video via a live Q&A session. In this workshop, Nicole will take you with her as she walks you through her process of helping couples find ways to personalize their day and the methods for documenting it.
This workshop will cover a variety of concepts including:
Creating an unforgettable client experience each step of the way
Personalizing a wedding day to create a unique experience without a traditional timeline
Refocusing couples on what's important and creating comfort in order to capture the best and most authentic moments
Capturing intimate photos of couples together, and making space for more alone time
Capturing beautiful, raw moments in a natural way
Q&A Session
& more
Join us for this immersive workshop with Nicole Ashley where you'll be taken through her process of creating unforgettable experiences for couples and capturing beautiful, raw moments in a natural way. This fully produced video workshop will be followed by a live Q&A session with Nicole, offering you direct access to ask questions and learn from her expertise.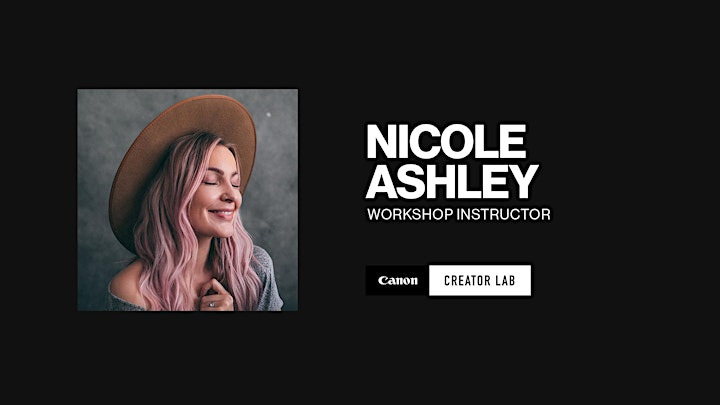 About Nicole Ashley:
Nicole Ashley is an international portrait and wedding photographer based out of Alberta, Canada. Her influence has branched out far beyond the boundaries of her city, bringing her throughout much of Canada, and on to international destinations such as Iceland, Italy, Switzerland, and Australia. Nicole has built an impressive resume, photographing magazine features, best selling novel covers, internationally acclaimed musicians, music festivals and fashion shows. With innate creativity, unparalleled work ethic, and a passion for the entire craft, she is not only a photographer but an artist. Her main areas of focus are now intimate weddings and couples portraiture. Not only an artist but as an educator in her craft, she also hosts and speaks at several awards winning photo conferences throughout the world.
You can learn more about Nicole on Instagram and her website.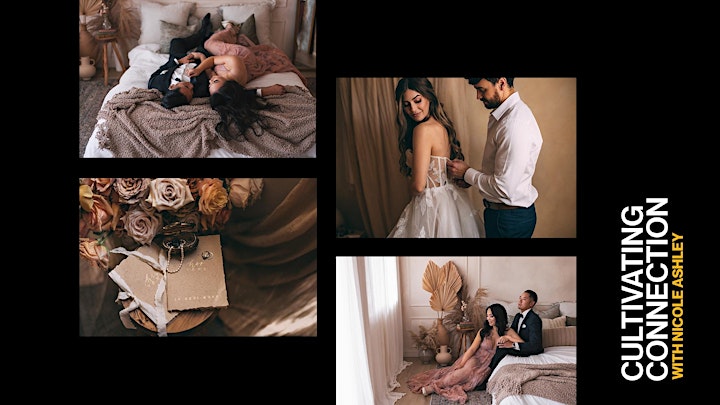 Who's this workshop for?
This workshop will be valuable for anyone looking to take their photography to another level, specifically as it relates to photographing couples, people, and wedding photography . Whether you're a photographer, videographer, digital creator, model, blogger, or just getting started on your creative journey, these workshops provide an opportunity to connect with others in the community and learn something at the same time.  
—
Any further details will continue to be updated and communicated as we get closer to the workshop. RSVP to secure your spot.