ABOUT THIS EVENT
WHEN: Thursday February 23, 2023 | 5pm PST / 8pm EST
WHERE: ONLINE – Zoom Webinar
COST: FREE – Register to secure your spot.
Join us on Thursday, February 23rd for an online Socality x Canon Creator Lab workshop with instruction from photographer and content creator Anthony Gugliotta as he teaches an "in the field" workshop designed to Level Up Your Short Form Content.

This webinar continues a series of "in the field" online workshops combining a fully produced video with Anthony Gugliotta while also offering you direct access to Anthony after the workshop video via a live Q&A session. In this workshop, Anthony will be taking you with him as he walks you through the stages of building a short form video rig, creating engaging short form video content, and building your brand using short form video.
This workshop will cover a variety of concepts including:
How to get started if you've never filmed any short form video content yet
Lighting, audio, and gear to use
Content planning and structuring your content
The "Big Question" to ask yourself for each video you create
80-20 rule when posting and sharing content
Learning from and listening to your audience
Building your business or personal brand using short form video
Lessons learned from Anthony's personal experience in growing his personal brand on YouTube, TikTok, and Instagram using short form video.
Leveraging short form video content for discovery and marketing
Q&A session and more!
This workshop will include a combination of an 'in the field' workshop video from Anthony Gugliotta followed by a live Q&A portion where you'll have the chance to have Anthony answer your questions.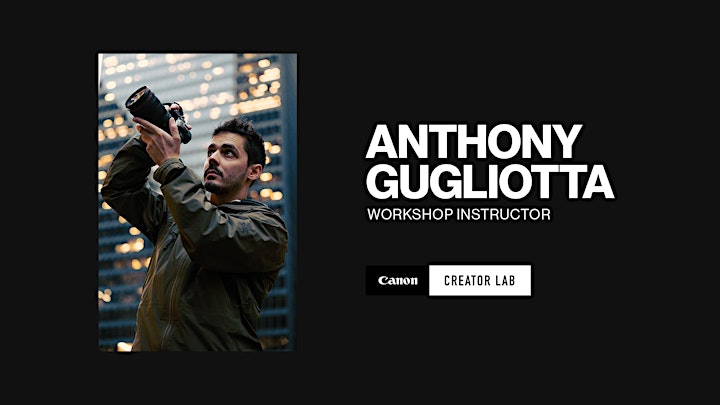 About Anthony Gugliotta:
Anthony is a Toronto-based content creator and educator with over a decade of photography experience. Leaning into his background in architecture and design, Anthony uses his love of buildings and the outdoors to craft teachable photography moments that he shares with his audience on YouTube, TikTok and Instagram Reels. Never satisfied with the status quo, his goal is to create compelling visuals that inspire others to improve their photography and storytelling skills!
To see more of Anthony's work, you can find him on Instagram, TikTok, and YouTube.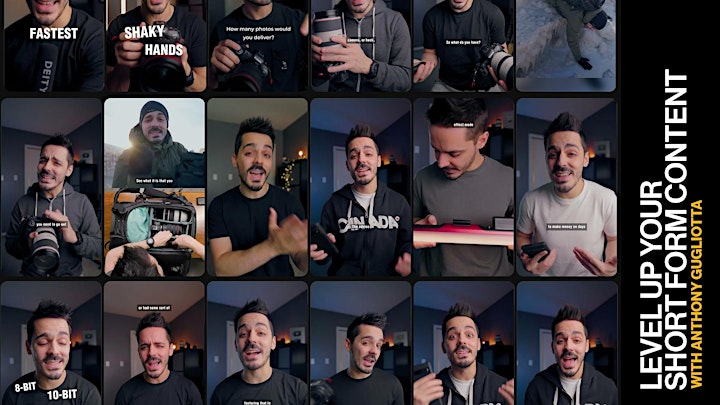 Who's this workshop for?
This workshop will be valuable for anyone looking to level up their skills in short-form video and content creation. If you've been looking to take the leap into building your personal brand, growing an audience, or adding short-form video to your toolkit, this workshop will offer valuable insights for those just getting started and those looking to take their content to the next level. Whether you're a photographer, videographer, digital creator, model, blogger, or just getting started on your creative journey, these workshops provide an opportunity to connect with others in the community and learn something at the same time.  
—
Any further details will continue to be updated and communicated as we get closer to the workshop. RSVP to secure your spot.