ABOUT THIS EVENT
WHEN: Monday December 12, 2022 | 5pm PST / 8pm EST
WHERE: ONLINE – Zoom Webinar
COST: FREE – Register to secure your spot.
Join us on Monday, December 12th for an online Socality x Canon Creator Lab workshop with instruction from portrait and beauty photographer Kate Whyte as she teaches an "in the field" workshop on Lighting and Studio Photography.

This webinar continues a series of "in the field" online workshops combining a fully produced experience with Kate Whyte as she shoots in studio while also offering you direct access to Kate after the workshop video via a live Q&A session. In this workshop, Kate will be taking you with her as she demonstrates her overall process alongside a variety of lighting techniques to capture dynamic and captivating images.
You'll get a chance to watch Kate walk through her set-up and creative process in her studio to demonstrate how she takes a concept from idea to execution using practical, hands-on examples.
This workshop will cover a variety of concepts including:
Equipment essentials – going over the basic must-haves for your studio
Using light to dramatically shift the mood of a shoot to achieve a diverse photo set
See how different light modifiers affect the texture of the skin and make up
Beauty photography composition and posing
Make up for beauty photography tips
How to make the most out of a session with a model
Q&A session and more!
This workshop will include a combination of an 'in the field' workshop video from Kate Whyte followed by a live Q&A portion where you'll have the chance to have Kate answer your questions.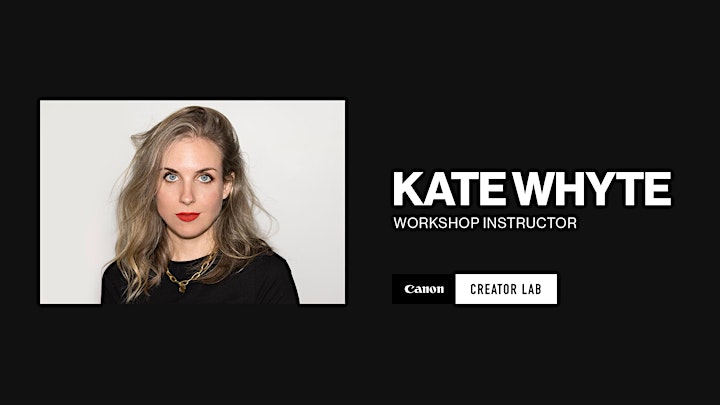 About Kate Whyte:
Kate Whyte is an award-winning commercial photographer and Canon Ambassador living in Vancouver, Canada. She grew up in Victoria and Saltspring Island with creative parents – an artist and a writer – who encouraged her to pursue her passion which took her to studies in graphic design and illustration.
Her camera adventures began with event work and photographing local personalities for small magazines while working full time as a production designer at a tech agency. After deciding to become a freelancer, she went on to shoot and style food and product for international brands, but came to the realization that capturing beauty was her primary love. Her attention to detail and mastery of light makes her work instantly recognizable. Coming to photography from a graphic design background, her photographs feature strong compositional elements and refined post-production work. Capturing the unique qualities of different skin tones and textures is a priority and she enjoys the challenge of reflecting diversity in her subjects.
To see more of Kate's work, you can find her on Instagram, or head over to her website at www.katewhyte.com.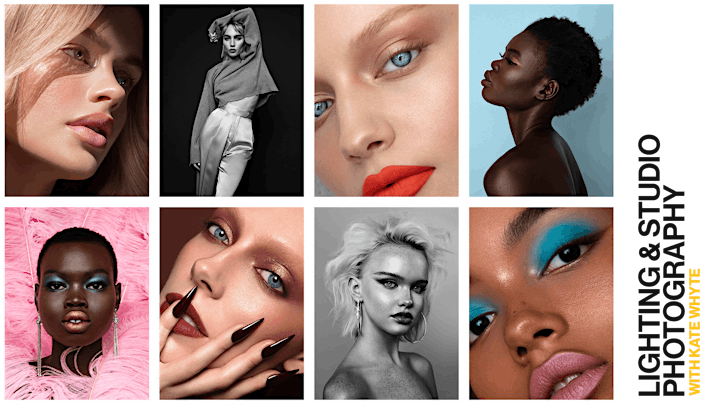 Who's this workshop for?
This workshop will be valuable for anyone looking to take their photography and lighting skills to another level, specifically as it relates to portrait, studio, commercial, and beauty photography. Whether you're a photographer, videographer, digital creator, model, blogger, or just getting started on your creative journey, these workshops provide an opportunity to connect with others in the community and learn something at the same time.  
—
Any further details will continue to be updated and communicated as we get closer to the workshop. RSVP to secure your spot.