ABOUT THIS EVENT
When: Monday, March 27, 2023 | 5pm – 6:30pm PST / 8pm – 9:30PM EST
Where: ONLINE – Webinar
Cost: FREE – RSVP to secure your spot.
What does it take to achieve creative mastery and a high level of performance in your craft? We've got three incredibly talented women we're looking forward to learning from as they unpack the lessons they've learned along their own journey towards creative mastery.
Join us on Monday, March 27th for an online Socality x Canon Creator Lab panel workshop and Q&A with photographer and YouTuber Irene Rudnyk (@irenerudnykphoto), creator and producer Trae Nguyen (@n.trae) of Tier Zero (@tier0), and commercial landscape and wedding photographer Kahli April (@kahliaprilphoto) as they offer up valuable lessons and actionable tools to elevate your creative work, master your craft, and position yourself to stand out and succeed in a growing and competitive creative environment.
This session will cover themes including but not limited to:
Hearing from Irene, Trae, and Kahli as they share personal lessons they've learned from their own creative journeys across a diverse spectrum of experience and industries along with practical advice you can action in your own creative practice.
Differentiation and the art of standing out – positioning and leveraging your creativity to access the right clients, partners, and work.
Practice & Performance – The importance and development of intention and purpose combined with consistent practice to build elite level skills in your craft and creative practice.
Developing focus & accountability – The role of focus, working with a team, self management, and accountability support.
Rest & Recovery – Practical ways to incorporate rest and recovery into your creative practice to ensure longevity and long-term growth.
Q&A Session
& more
This workshop will offer the combination of a live panel workshop session with our instructors and a Q&A portion.

About Irene Rudnyk:
Irene Rudnyk (@irenerudnykphoto) is a portrait photographer, Youtuber, and educator inspired by feminine beauty. She works to capture the woman in front of her camera in a more creative, romantic manner, putting a lot of thought into the environment and details of the photo to create a visually pleasing and feminine version of the finished product. Irene enjoys helping other photographers with tutorials, behind the scenes, and DIY videos and has built a significant platform and Youtube channel where she instructs and engages with thousands of photographers through her educational videos, workshops, content, and creative work.
To see more of Irene's work, you can find her on 500px, Instagram, and Youtube.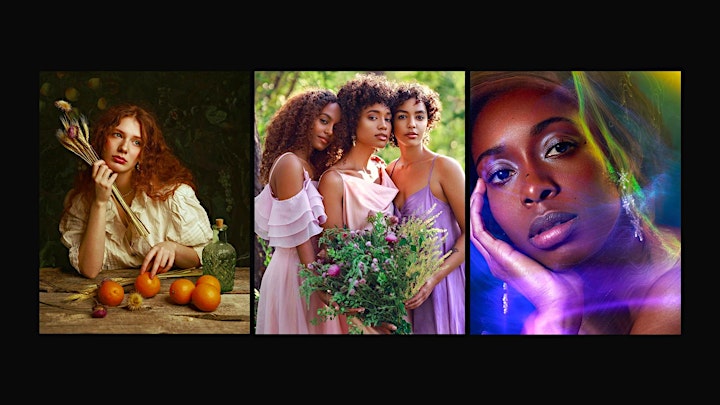 About Kahli April:
Kahli is a landscape and night sky photographer based in the Canadian Rockies. Her work is a reflection of her passions; travel, mountains and inspiring landscapes. Often found hiking in the mountains or chasing the aurora in the middle of the night, Kahli enjoys the challenge of finding unique scenes and interesting light. Sharing these breathtaking landscapes with others while exploring the world is what motivates Kahli, hoping to inspire people to get out and explore for themselves. She has found a deeper purpose within photography by sharing what she has learned from her experience shooting in the field. Outside of landscape photography, Kahli works with commercial clients, leads photography workshops and shoots mountain-inspired weddings and elopements.
To see more of Kahli's work, you can find her on Instagram or her website.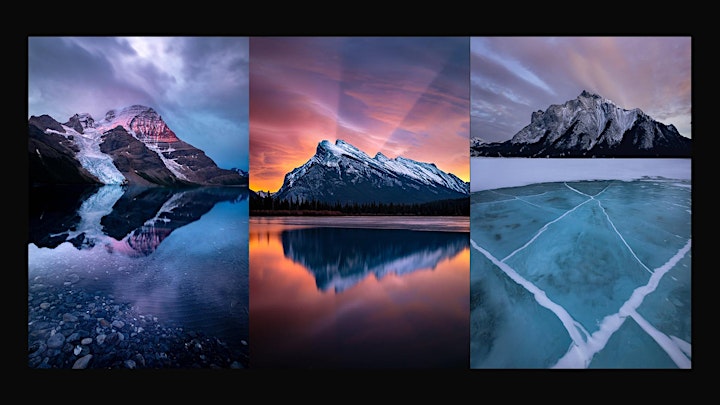 About Trae Nguyen:
Trae Nguyen (@n.trae) is a freelance creative based in Toronto.
From ideation to execution – her work ranges from producing, directing, to photography and video. Always down to get crafty – she's passionate about creative problem solving and intertwines it with her interests of heritage, food, active play and youth. Trae continues to grow in the world of production alongside her big brothers and family at Tier Zero.
As the proud daughter of a Vietnamese refugee, she believes in inputting the values and traditions of her culture into her work, and sharing the stories of marginalized communities. She knows that video and photography has the power to make people laugh, smile and cry. It has the power to heal; and her work is committed to doing so.
You can find more of Trae on Instagram and her work online with Tier Zero at https://tierzero.co/
Who's this workshop for?
This workshop will be valuable for photographers, videographers and creators of all backgrounds looking to develop and grow in their creative practice. Whether you're a photographer, videographer, digital creator, model, blogger, or just getting started on your creative journey, these workshops provide an opportunity to connect with others in the community and learn something at the same time.  
—
Any further details will continue to be updated and communicated as we get closer to the workshop. RSVP to secure your spot.