ABOUT THIS EVENT
When: Wednesday, October 18, 2023 | 5pm PST / 6pm MST / 8pm EST
Where: ONLINE – Zoom Webinar
Cost: FREE – RSVP to secure your spot.
Join us on Wednesday, October 18th for an online Socality x Canon Creator Labworkshop and Q&A with David Suh (@davidsuhphoto), portrait photographer, content creator, and educator. In this session, David will share his expertise in reimagining business, discerning unique offerings, connecting with the right audience, and mastering the art of authentic, human-centric communication.
This session will cover themes including:
Discovering business beyond transactions and dive deep into understanding and amplifying your value in today's market.
Unlocking your unique value and learn to navigate between offerings and the emotional needs of clients.
Meeting your ideal clientele and strategies to engage with those who'll truly appreciate your brand.
Techniques to elicit valuable insights and address client pain-points effectively.
Refining approach by reflecting on past interactions.
Embracing a communication style that forges deeper, authentic connections.
Telling your brand's story.
About David Suh:
Taking social media by storm, "TikTok's Posing King", David Suh began his journey as a portrait photographer, showing his clients how to be seen and heard through their own beauty. Now moving to larger platforms, David continues to inspire the world on how to lead beautiful lives through photography, online education and workshops. He has been recognized by names like Meta, CBS, The Washington Post, Sunday Times, AD Week, BuzzFeed, ITV, LA Times and more!
You can find David on Instagram or learn more on his website.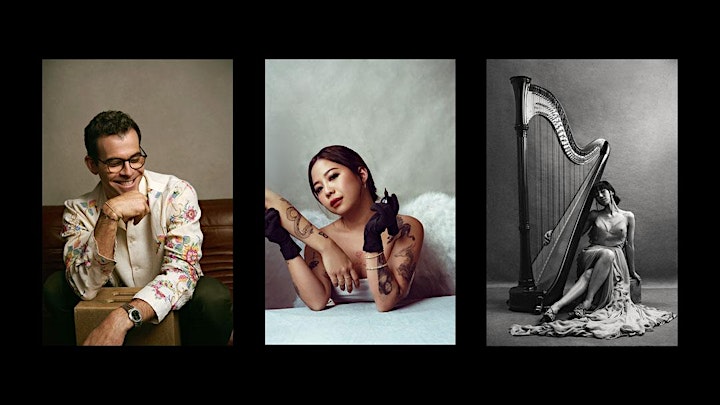 Who's this workshop for?
This workshop will be valuable for photographers, videographers and creators of all backgrounds looking to develop and grow in their creative practice. Whether you're a photographer, videographer, digital creator, model, blogger, or just getting started on your creative journey, these workshops provide an opportunity to connect with others in the community and learn something at the same time.  
—
Any further details will continue to be updated and communicated as we get closer to the workshop. RSVP to secure your spot.