ABOUT THIS EVENT
When: Monday, January 16, 2023 | 5pm – 6:30pm PST / 8pm – 9:30PM EST
Where: ONLINE – Webinar
Cost: FREE – RSVP to secure your spot.
Join us on Monday, January 16th for an online Socality x Canon Creator Lab panel workshop and Q&A with sports and action photographers Kishan Mistry (@_kishanmistry), Jacquie Matechuk (@jacquiematechuk), and Beau Chevalier (@shotby.beau) as they share their insights into capturing "the moment", important tools and techniques, and how they've each built their own business around a capturing the things they love.
This session will cover themes including but not limited to:
Insights and stories from Kishan, Jacquie, and Beau from their own unique journeys into sports and action photography.
Access – How they've built up their portfolios, how to get access to elite and world class talent, and what it takes to build your network.
Tools & Technique – How they approach style, originality, and their own voice when it comes to capturing live action and sports. What does it take to stand out in a field where lots of people are looking to shoot similar things? How does their gear, workflow, and stylistic choices impact all of that?
The Business – Advice on growing into the field part time or full time and where the main opportunities lie from a financial perspective. What jobs pay, what jobs don't, and how can you leverage skills in this field to pick up work in other similar areas like live music, events, etc.
Q&A Session
& more
This workshop will offer the combination of a live panel workshop session with our instructors and a Q&A portion.

About Kishan Mistry:
Over the years, Kishan has worked with the likes of TSN, Yahoo Sports Canada, and Major League Baseball and the National Hockey League as a Live Content Creator and graphic designer. Currently, Kishan operates as a full-time director of Social Media and Graphic Design for Uninterrupted Canada. Kishan is most known for his work in the world of sports and has had his work featured in the New York Times, MacLeans magazine, and social media feeds across the globe
You can see more of his photography work at @_kishanmistry on Instagram and his website https://kishanmistry.com/.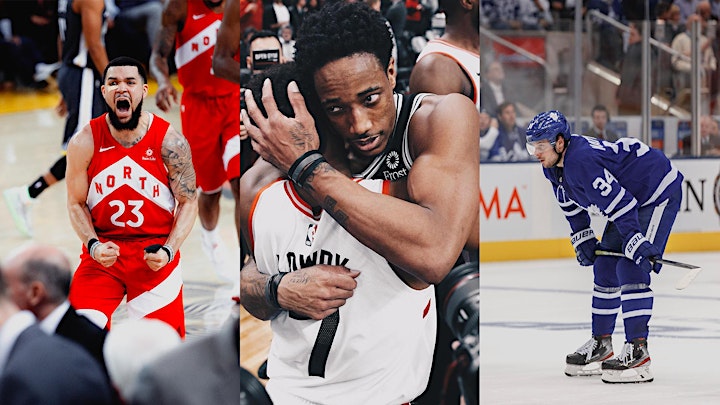 About Jacquie Matechuk:
Starting her journey behind the lens on the circuit of the Canadian Superbike Series, Jacquie Matechuk has earned a reputation for capturing 'the moment' with images that speak to the journey & successes of her subjects. Her passion for life on the edge fused with her profound love for story telling has allowed her to create images that pull you in and keep you thinking. Whether Jacquie's photographing epic sceneries, iconic architecture, action wildlife or extreme sports, the goal remains the same. Put the viewer in the moment and set their mind free.
With a growing international client list, hundreds of published and award-winning images, Jacquie now shares her passion for photography as a Canon Canada Ambassador. Her aggressive and unique approach to photography draws similarities to the mindset of the elite athletes she photographs. Jacquie is a 11x nationally Accredited MPA, (Master of Photographic Arts) and has developed an uncommon level of diversity in her portfolio with a particular focus on capturing decisive moments.
You can learn more about Jacquie on Instagram and her website.
About Beau Chevalier:
Beau Chevalier is a Canadian freelance photographer from Vancouver, British Columbia.
Beau's photography journey started in 2019 covering MLS, and has since led to him photographing the NHL, working with professional athletes, and covering other major sporting events.
Over the last 18 months Beau has travelled around Canada and internationally photographing the Canadian Men's National Team, and had the chance to be one of the team's photographers during their time at the FIFA World Cup Qatar 2022. He's worked with a variety of clients including The Vancouver Whitecaps FC, Copa90, Sportsnet, The Vancouver Canucks, Canada Soccer, Felkrem, and more.
You can learn more about Beau on Instagram and his website.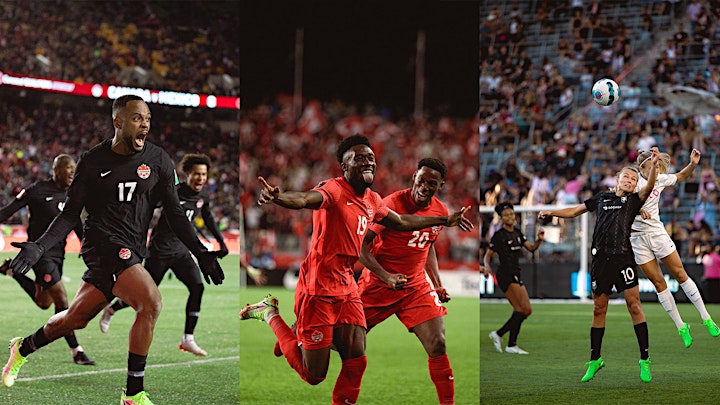 Who's this workshop for?
This workshop will be valuable for photographers and creators of all backgrounds looking to develop and grow their creative business and learn the ins and outs of sports and action photography from experienced industry professionals. Whether you're a photographer, videographer, digital creator, model, blogger, or just getting started on your creative journey, these workshops provide an opportunity to connect with others in the community and learn something at the same time.  
—
Any further details will continue to be updated and communicated as we get closer to the workshop. RSVP to secure your spot.