ABOUT THIS EVENT
WHEN: Wednesday October 26, 2022 | 5pm PST / 8pm EST
WHERE: ONLINE – Zoom Webinar
COST: FREE – Register to secure your spot.
Join us on Wednesday, October 26th for an online Socality x Canon Creator Lab workshop with instruction from travel and commercial photographer Scott Bakken as he teaches an "in the field" workshop on Tourism & Hospitality Photography captured on location.

This webinar continues a series of "in the field" online workshops combining a fully produced experience with Scott Bakken as he shoots on location while also offering you direct access to Scott after the workshop via a live Q&A session. In this workshop, you will learn the process of documenting properties and experiences for clients in the hospitality space. Scott will walk through his process of telling a story through photos that goes from social media, to a blog, to commercial use. Define the needs of your client and capture accordingly. For this workshop, Scott will be visiting and capturing Baker Creek Resort near Lake Louise, Alberta, Canada.
You'll get a chance to watch Scott walk through his process for capturing engaging imagery for tourism, hospitality, and lifestyle imagery and much more as he takes you with him in the field to demonstrate the concepts being taught using practical, hands-on examples. This workshop will help set you up to move into opportunities for client collaborations and building outcomes that work.
This workshop will cover a variety of concepts including:
How to pitch and work with tourism and hospitality partners
Understanding and defining the needs of clients in the hospitality space – interiors, exteriors, food and beverage, and capturing the surrounding area
Iintentionally capturing images for use on both social media and commercial use
Building your portfolio
Capturing blog-worthy photo stories
The practical tools, gear, and techniques Scott uses to capture engaging tourism and hospitality imagery
Q&A session
This workshop will include a combination of an in the field workshop from Scott Bakken and a live Q&A portion where you'll have the chance to have Scott answer your questions.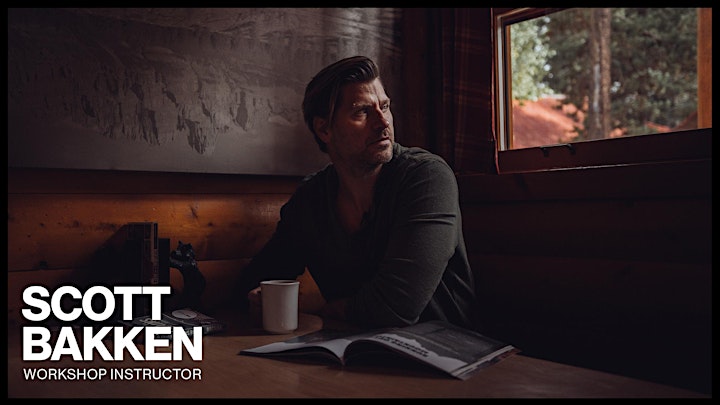 About Scott Bakken:
Scott Bakken (@scottcbakken) is passionate about creating spaces where people can connect and build authentic relationships. Scott founded Socality in 2014, a creative community that exists to inspire people from all walks of life to create things that make a difference. Scott is a father, husband, speaker, entrepreneur, and photographer committed to helping others step into their own opportunities. Some of his clients include American Express, Rogers, Canon, Google, Eddie Bauer, GMC and more. He regularly works with a variety of international tourism and hospitality partners. Scott lives in Calgary, Alberta, Canada with his wife Jessica and their two kids Sydney and Cruz.
To see more of Scott's work you can find him on Instagram, TikTok, or his website at https://www.scottcbakken.com/.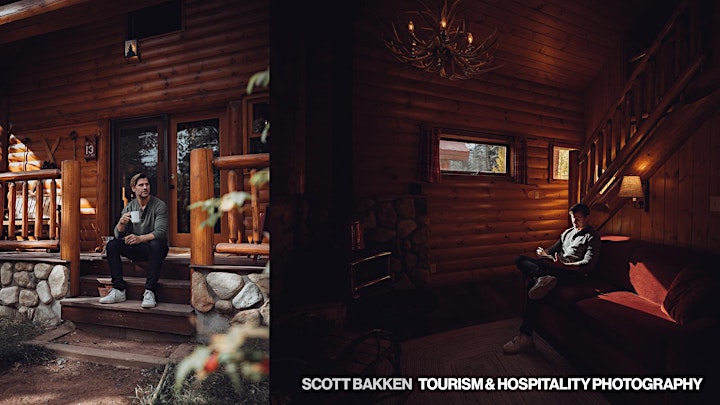 Who's this workshop for?
This workshop will be valuable for anyone looking to take their photography to another level, specifically as it relates to tourism, hospitality, commercial, and lifestyle imagery. Whether you're a photographer, videographer, digital creator, model, blogger, or just getting started on your creative journey, these workshops provide an opportunity to connect with others in the community and learn something at the same time.  
—
Any further details will continue to be updated and communicated as we get closer to the workshop. RSVP to secure your spot.